In the recent years, Bhutan has become a paradise for trekkers and mountaineers. Trekking through the hills of the country sighting rare botanical plants and herbs and encountering a multitude of colourful birds and rare animals; the Takin, Blue Sheep, Burket, Musk Deer and, in the lonely reaches of the high Himalaya, the elusive Snow Leopard. Perhaps, for all we know, even the Apocryphal Yeti!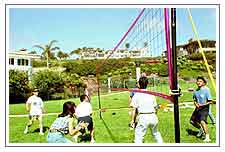 Archey is the national sport and Sunday practice session is well worth seeing. Soccer, Volleyball, Golf, Badminton, Tennis and Table Tennis are other popular sports. The country offers an abundance of wonderful trout streams and, for the nature lover, a magnificent variety of flowers and birds.
The Manas Game Sanctuary in the south is home of a magnificent array of wildlife, including Rhinoceros, Tigers, Elephants, Leopards, Bears, Buffalos, Pathons, Deer, Golden Langur - a small Monkey native to Bhutan and tropical and migratory birds. Visitors or wildlife tours are accommodated in a tourist lodge situated in the middle of the forest.